More Information
Favorite Links
On the left side of this page I'm listing links that apply to Emma's condition, The right side is pages you might find interesting and issues that one or both of us support.
Pancreatic cancer information
The National Cancer Institute's home page on Pancreatic cancer.
Just in case you ever wanted to do this surgery at home.
The procedure and application of inplantable ports.
The hospital and team of physicians we're using.
An overview of Chemotherapy drugs. Emma is scheduled for Gemzar and 5FU.
Pancreatic Cancer is the fourth leading cause of cancer deaths in the United States. The Pancreatic Cancer Action Network provides support to patients and lobbys for resarch funds. Click here for PSA with Dr. Randy Pausch.
The Johns Hopkins Multidisciplinary Clinic and Sol Goldman Pancreatic Cancer Research Center Website.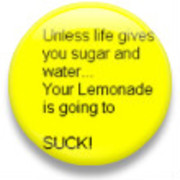 Random stuff
In addition to being my son, Nolan is very talented photographer. He's based in Huntstville Alabama.
Information about MS, living with or caring for someone with MS, and the latest research and treatments for MS.
Vince Natale's art and illustrations. For the flyer for his last show click here.
The artwork of Steve Turnbull, and some interesting history of Laguna, CA